Welcome to BDM Truck Collision Repair. We are a full service body and paint repair facility for large vehicles like buses, tractor trailer rigs, fire engines and box trucks. We do body work and paint most rigs. We use the highest quality Sherwin Williams paint to ensure years of shine. The paint we use is guaranteed for the life of the vehicle. We have additional additives that won't allow tar, cement, or spray paint to stick to the paint surface of the vehicle.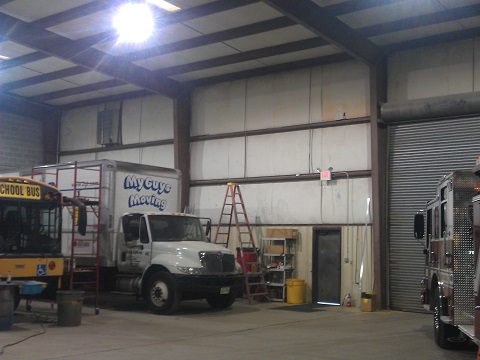 Our facility is designed to work primarily on large fleet type vehicles. The front door to the facility is 16' high and 26' wide and can hold 11 school bus size vehicles in the building at once to work on. There is a cross draft paint booth that is 44' x 17' to accommodate the largest of vehicles. BDM offers excellent fiberglass repair, rust restoration, sheet metal fabrication when making body panels, they are made from galvanized material. BDM also repairs and fabricates on stainless steel buses like MCI buses. There are three paint mixing machines, a Sikens machine for Pierce fire equipment and two Sherwin Williams machine for most other vehicles. Both have computer systems to help mix paint and eliminate color matching problems. The building is quite large, over 12,000 square feet, and can hold more important vehicles like fire trucks. When working on more vehicles that need more attention the staff will pickup and drop off the vehicle typically in the early mornings.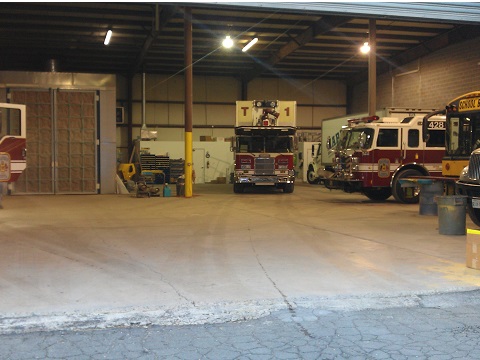 We offer quick turnaround on body repair and complete projects quickly to eliminate excessive downtime. BDM understands that when these larger rigs are not working, it can cost your company thousands per day in lost revenue. When an accident happens we can quickly line up parts for repair and begin work on your vehicle almost immediately.
Our staff consists of two office personnel and three highly qualified body and paint techs. The office personnel consists of Bryan Dobyns, the business owner, CDL driver and bookkeeper. Ryan Harper is the production manager and estimator. Larry, Dennis and Son are the highly qualified technicians who have over 75 years experience.